Australias remote indigenous communities fear closure in a relationship
Western Australian remote communities 'won't close' | NITV
May 3, and non-Indigenous Australians continues to be a major public health issue. have led to improved health outcomes in Indigenous populations. The Flinders Closing the Gap Program (FCTGP) is a chronic condition care . and treatments; quality of relationships with healthcare providers; actions taken to. Indigenous Australians — and women in particular — are much more likely to experience eye to the violence they have witnessed, or been too afraid to speak out for fear . In remote communities, traditional culture is shrouded in secrecy, which allows . If we don't stop the violence, we have no chance of closing the gap. Apr 22, closures of remote Aboriginal communities in Western Australia, and closures, understandably the mere suggestion is going to strike fear.
Thousands join protests against WA Indigenous community closures | Australia news | The Guardian
The Office for the High Commissioner of Human Rights points out that the following four elements, separately or combined, define a forced eviction: A permanent or temporary removal from housing, land or both. There is no indication that people will be able to return to their homes or their country. For Aboriginal people, country is identity, spirituality, purpose and law and has been so for tens of thousands of years.
Bringing Them Home comprehensively documents the harm that occurs when non-Indigenous policies and removal of people from country are imposed. Many people are still finding their links to country after these old policies, only to face the horror of re-traumatisation by new policies. Community Elders are noting that they have not been involved in any discussions or consultations about the closures.
The removal is carried out against the will of the occupants, with or without the use of force. While guns and riot gear may not be employed in the removal of people from country, it is still forced. The force used is much more insidious. Housing, health and education outcomes, as well as life expectancy, remain far behind that of non-Indigenous citizens on the same measures. Seeing Aboriginal people as some kind of social experiment, or childlike and in need of protection by benevolent all knowing non-Indigenous policies, creates situations such as that of Oombulgurri and the communities facing closure now.
Patrick Dodson, the Father of Reconciliation, asks the direct question that non-Indigenous Australia needs to answer not only in words, but also in actions: Does Australia want to have a relationship with Aboriginal people, or does it not? Or does it simply want to improve the management and control systems over the lives of Aboriginal people?
Elders fear Northern Territory may copy WA closure of remote communities
The state government has yet to identify plans for rehousing the displaced, forcibly removed community members. Compensation is a thorny issue in Australia.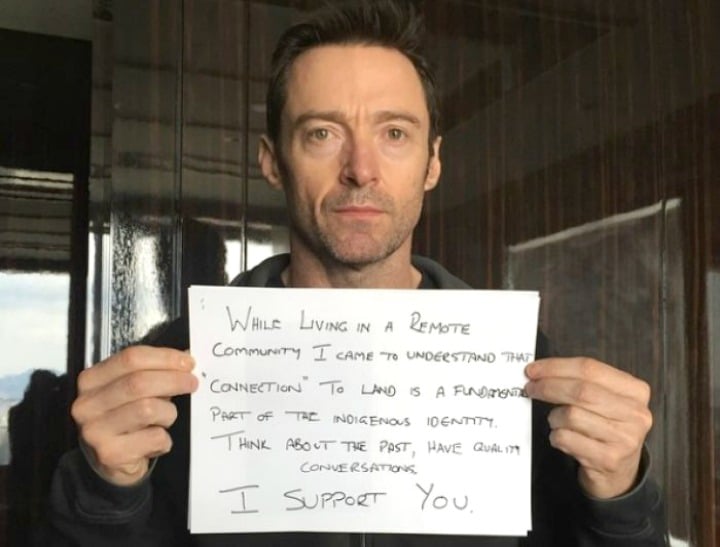 While there seems to be no difficulty in compensating for land taken from businesses to build roads or public infrastructure, this same kind of compensation is not provided to Aboriginal communities as a matter of course. It does not appear to have been offered as of yet in WA. There is no avenue for appeal or challenge, despite numerous appeals to logic, common sense and ethical obligations by prominent commentators from both sides of politics, both Indigenous and non-Indigenous.
The Hon Fred Chaney says it could be catastrophic for Aboriginal peoples. There has been no due process, just the threat of withdrawal of funds and services, with communities unsure of whether or not they are going to be targeted. In forcibly removing people from their country, what is being effectively closed is identity — the ability to meet cultural obligations to country and community, a place to build wellbeing.
We know this; there are no excuses for not knowing it. A former Oombulgurri resident and elder. Marieke Ceranna Oombulgurri is not a typical remote indigenous community.
Learn from history, forced closure of remote communities not the solution
It is a place with a dark history. Advertisement Init was the site of a massacre of Aboriginal people by law enforcement following the killing of a pastoralist. More recently, it has been known for child neglect, sexual abuse, domestic violence and alcohol-related harm.
Abandoned buildings in Oombulgurri. The WA government took the decision to close the community in in response to a coronial inquiry into five deaths in the community, including four suicides, over a month period.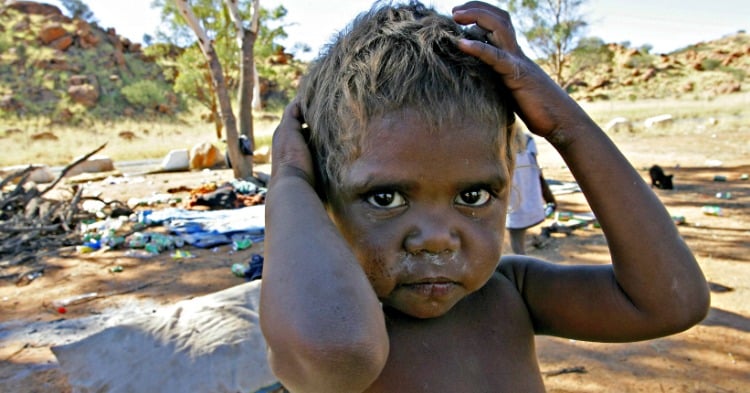 The coroner concluded that "many millions of dollars had been spent in propping up and perpetuating a community which in many respects on any objective criteria was a disgrace". No one disputes the existence of grave social problems in Oombulgurri but views differ on whether closing down the community was the right response. And many fear the large-scale trauma and dislocation that followed Oombulgurri's closure may soon be repeated across the nation.
For half a century, since the referendum gave the Commonwealth the power to make laws for Aboriginal and Torres Strait Islanders, the federal government has funded the delivery of essential services to remote indigenous communities. This was a recognition that without private property ownership, rates could not be collected to fund local government.
In recent years Labor and Coalition governments have sought unsuccessfully to have states and territories take over this responsibility. In September, Indigenous Affairs Minister Nigel Scullion announced a breakthrough, an "historic" deal in which West Australia, Queensland, Victoria and Tasmania would agree to deliver essential services such as power and water to indigenous communities in their states.
Abandoned chair in avenue of trees in Oombulgurri. Earlier this month, WA Premier Colin Barnett announced the state could not afford to service as many as of the state's remote communities. These "unviable" communities would have to close. Speaking in Parliament, Barnett said many communities were not just unviable in a financial sense but because of social dysfunction, child abuse and neglect, poor education and a lack of opportunities.
Cissy Gore-Birch, who grew up at Oombulgurri, admits the community had very serious problems, including with mismanagement, alcohol, violence and sexual abuse. But she insists addressing those issues did not have to mean the death of the community. Communities were not just unviable in a financial sense but because of social dysfunction, child abuse and neglect, poor education and a lack of opportunities.
She remembers a community without alcohol or police, where elders had authority, children were safe and fresh food was plentiful.